Spooky season is finally here and you know what that means! Those Spirit Halloween pop-up stores have taken up space in one of your nearby shopping centers. It doesn't mean you have to give in to their crazy prices- try making your own costumes instead!
This fall season at Consumer Sense, we've scoured high and low to find you the best tips for making your own Halloween costumes or buying them for cheap (with some awesome ideas as well). That way, you can get creative and be unique.
---
1. First things first, for a DIYer Pinterest is your best friend all the time and specifically during the Halloween season. Any search of "DIY Halloween costumes" or "Halloween Costume Ideas" will deliver tons of pins with detailed instructions on how to obtain the look, occasionally with links to find similar pieces to recreate an outfit. Actually, if you type "DIY" into Pinterest, the immediate top result to finish your search is "DIY Halloween costumes", so you know they have a costume idea out there for you.
2. Skip the retailer for the entire costume and only buy the core or necessary pieces that may be harder to make yourself such as Darth Vader's mask. But for the rest of his all black ensemble? No need to splurge-
3. Check out the thrift store or dig into your own closet! Thrift stores are a gold mine for Halloween (and all the time) with tons of inexpensive basics to help recreate a costume such as a simple black dress and a white button down for Wednesday Addams. This full body Wednesday Addams costume on Party City is $35, while a simple black dress and white button down at the thrift store can be easily found for around $10.
4. If costumes aren't your thing, but you still want to get into the Halloween spirit- makeup can be an awesome option. There are loads of cool makeup tutorials to follow on YouTube to achieve that simple vampire look, terrifying circus clown, creepy doll, and so much more- the possibilities with some face paint and eyeliner are truly endless. Check out these popular ideas on Pinterest.
---
Here, we took a look at the top trending Halloween costumes from popular movies and tv shows for this year and found some pieces to help you put it together.
1. Stranger Things Eleven
With the new season of Stranger Things this year, there are several variations of Eleven's costume to be seen this year. The most recurring one this year is her "mall" outfit, as seen here at Party City for $40. If you're looking to use some pieces you may already have in your closet, try opting for this "punk inspired" look from Season Two Eleven instead.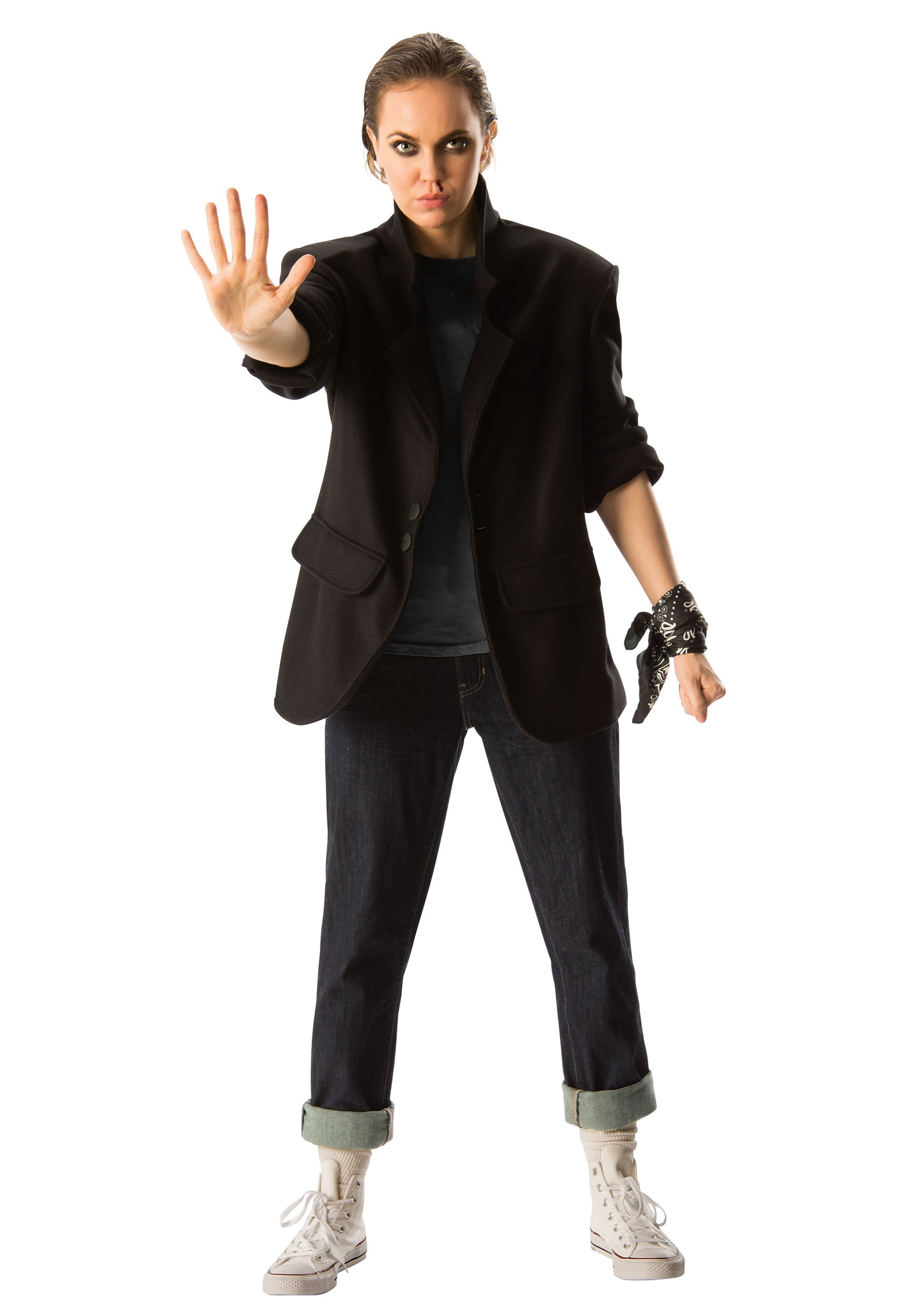 2. Powerpuff Girls
The Powerpuff Girls have been a classic group throwback costume for a few years now and it's still as relevant as ever this year!
Hit the thrift store and look for blue, pink, and green pastel dresses or oversized tshirts as well as a thick black belt. As each character has their signature color, each has their signature hair. If you don't already have their hair color, a wig may be a purchase you want to consider OR rock your natural hair because the accessories will tell all. For the red bow on Blossom, purchase wired ribbon from a craft store and form your own, by gluing the bow to a hair clip. Try this tutorial from YouTube. All you need now are some white tights and black shoes and two other people to pull the look together!
3. Miguel from Coco
This Miguel costume is a perfect inexpensive costume for boys. They can wear jeans and a red zip up hoodie from their own closet or head to the thrift store to snag these staple pieces that won't be hard to find. To make it even more authentic, use fabric paint to get the white stripe down his jacket and make a little guitar out of cardboard. If you're willing to splurge a little on the guitar, you can find this toy ukulele below on Amazon for $8.79 (and free shipping!)
On the day of Halloween, the last step is to paint his face to look like a skeleton with black and white face paint.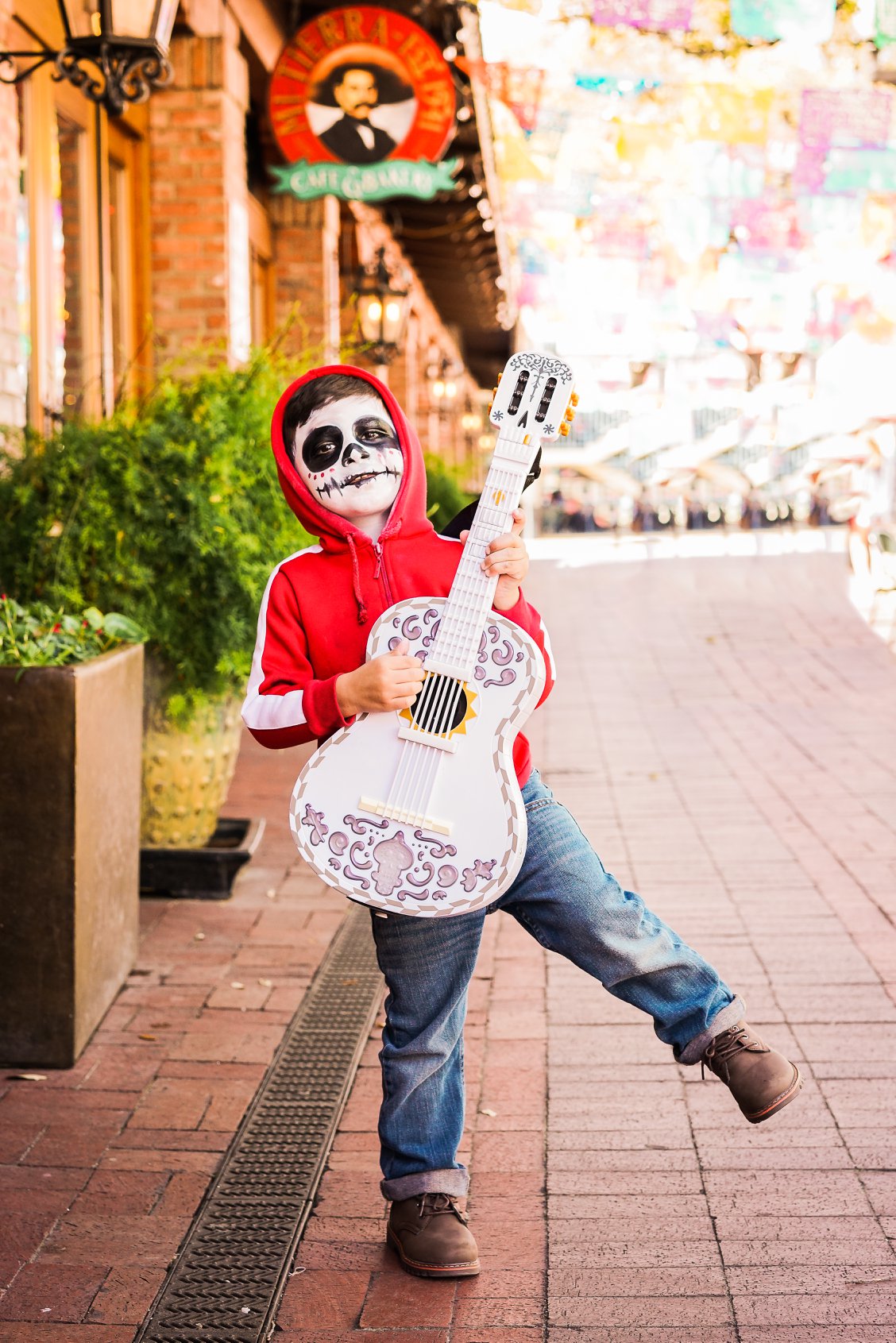 4. Judy Hopps from Zootopia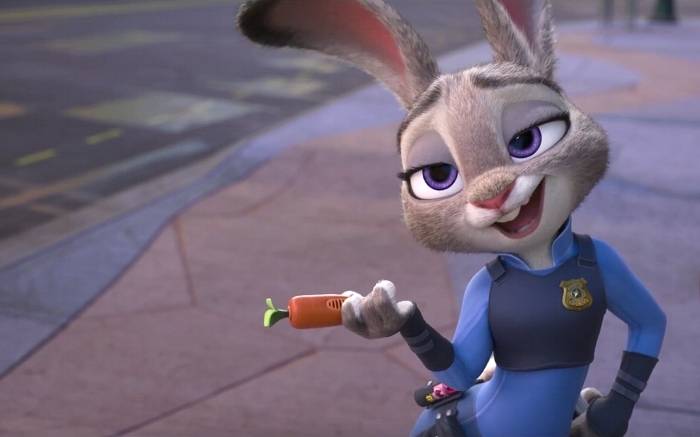 This ensemble is great for a little girl (but of course age doesn't matter because it's that cute!) and with a little bit of hot glue, can be made from a few staple pieces. The most important piece to make is the bunny ears. Grab an old headband and purchase some felt and pipe cleaners to put this one together with a hot glue gun. Cut and shape the felt into two identical ears and fold the edges over pip cleaners to keep their shape. Finally, glue it onto a headband and you're done! Now for the outfit, you'll need to thrift a light blue long sleeve shirt, dark blue leggings, and a black belt. The hardest piece to find may be the vest that goes over top, but an easy fix is to find a non-padded dark navy sports bra. Check out this DIY costume below to see how they made it look almost identical (and for links to find one).
5. Bo Peep from Toy Story 4
Thanks to the new addition in the Disney series Toy Story, Bo Peep's new playful look is a popular option for girls this Halloween. To save some money on this ensemble, purchase a plain blue jumpsuit instead of the whole costume. On Disney's website, a Bo Peep costume lists for $54.95.
While this jumpsuit on Shein lists for only $15.
and then all you have to do is purchase some pink ribbon at a craft store to replace the blue tie on the jumpsuit and to use as a hair ribbon. For the cape, a yard or two of blue fabric at the craft store can be found for as low as $5.00 a yard.
---
And there you have it! Some awesome Halloween costume ideas from popular movies and tv shows that you can expect to see this year. With these tips and tricks, any costume you choose will be sure to stand out and be the most personalized costume around. People will be even more spooked with your DIY and money-saving skills than any haunted house this year!
Happy Spooky Season!
From everyone at Consumer Sense, we're here to make sense for you!