Happy Easter from Consumer $ense!
This is Eve to remind everyone of the true spirit of Easter and how you can continue to remind yourself throughout the week, especially during this time of uncertainty. During this week, take some time to stop and reflect on the blessings in your life despite the chaos surrounding the world outside. In line with the true spirit of the Consumer $ense mission, to make sense of the consumer experience and marketplace, we want to help you make sense of this blessed holiday and to always keep in mind the ultimate reason of why we do all of the fun festivities that Easter has to offer!
We hope that everyone out there is staying safe and healthy through this unique Easter season!
---
Easter. What comes to mind when you hear of that holiday? Bunnies? Eggs? Candy in baskets? Hopefully what comes to mind before any of those, is the true meaning of Easter and the precious story that the whole basis of the holiday is derived from. With all of the money-making activities that holidays have to offer, it is easy to forget how these allocated days in the calendar originally started.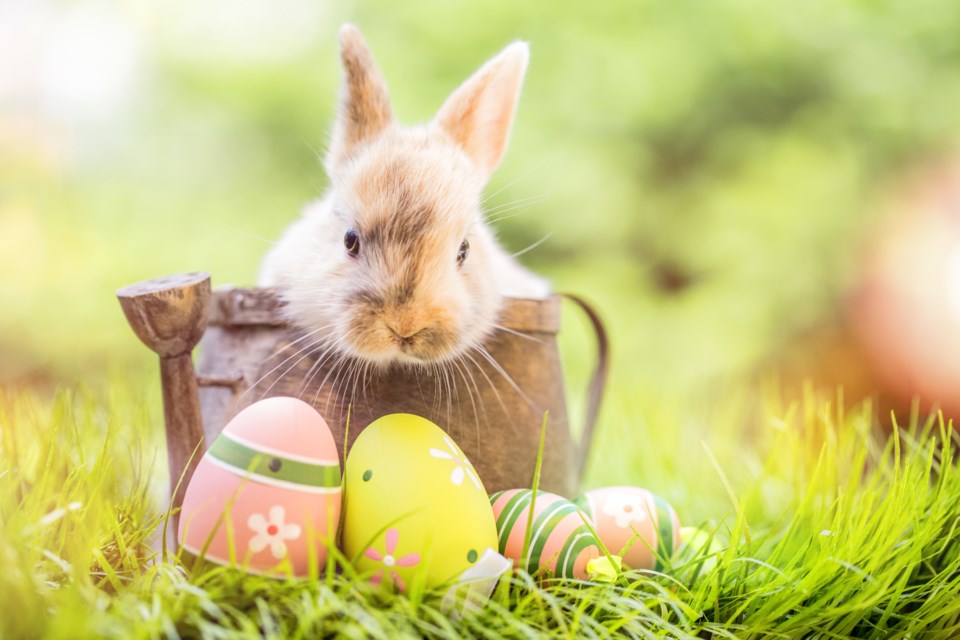 Story: Easter is the Catholic holiday that commemorates the death and resurrection of Jesus Christ.  Catholics believe that this occurred on the third day after his burial in 30 AD. The Romans were brutal to Him and crucified Him for proclaiming the Good News of Him being the son of God. In memory of this passionate event, Catholics usually attend mass on Easter Sunday in addition to having an Easter meal.
To help yourself remember God throughout this week leading up to Easter, some things that you can do to remind yourself of the true spirit of Easter are…
1.) Hang up a new cross in your house! When you look at it throughout the day it can remind you to say a little prayer to thank the Lord all that He has done for us.
2.) Put your rosary next to your bedside table so that when you get into bed at night, you will be reminded to pray to the Blessed Mother each night.
3.) We are called to do good for others, so find someone who you can help each day during this Easter season! This could just be a simple task that might make someone's life a little easier! Especially with the COVID-19 pandemic rising around us, it is important to keep in mind what our purpose is throughout this trying time and to remain positive and helpful toward those that need it most.
Just a reminder to stay healthy and happy during this Easter season! We are called to be the best versions of ourselves daily, so to keep the positivity around us, why not begin now?
---
Head on over to our Instagram and Facebook page, @consumersense, where we're giving tips and tricks on how to stay healthy and keep your spirits up during this time of quarantine in our video series "Surviving and Thriving"- check it out here!